Early Morning Blood Appointments
Change in available appointments to book
From July, our HCA's will have some early morning appointments which will be available to book. These will be from 08:40, we hope this will help patients in organising tests and make it more convenient for people who need to get to work or school etc
Wantage Community Hospital
Did you know the following clinics are held at Wantage Community Hospital:
| | |
| --- | --- |
| Orthoptics | Ophthalmology |
| Eye retinal screening | Eye injection clinic |
| Visual fields clinic | Optometry |
| ENT | Private audiology |
| Adult Mental Health | Talking Space |
| Psychological therapies | Neuro development |
| Health visitors | Healthshare |
| Connect Health | Ultrasound Healthshare |
| Podiatry | |
Please note – SOLEMATES is still being used at Wantage Health Centre.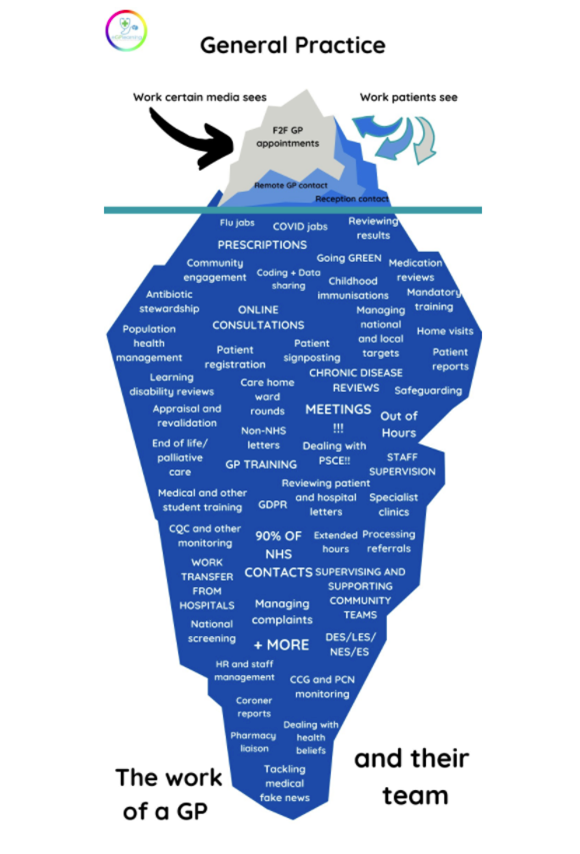 Your GP and Their Team
Not everyone sees the day to daywork in a GP Surgery. This gives an idea of what goes on behind the scenes.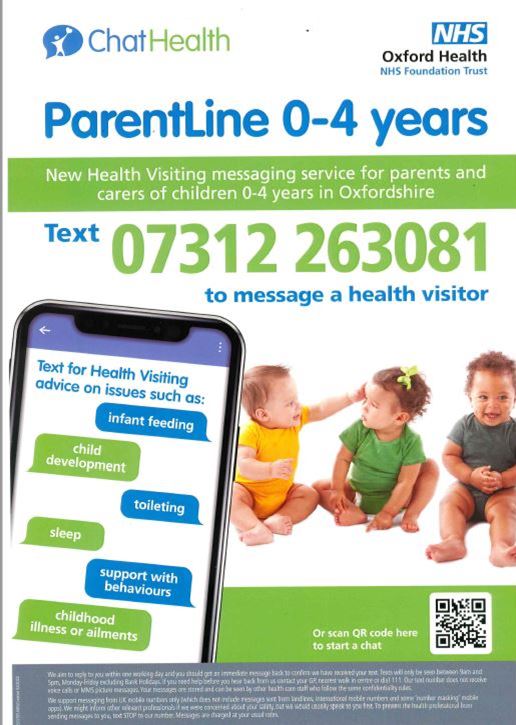 New Way to contact your Health Visitor
Useful Hints For Using the Telephone Call Back Service
As part of an upgrade to the telephone service at Newbury Street Practice, an automated call back system has been introduced. This is a summary of functions available and some pointers on how to use the service.
The Practice is contacted on 01235 639521. On dialling the Practice, you will hear an automated message welcoming your call, letting you know all calls are monitored and reminding you to call 999 if you have a life-threatening emergency.
If you wish to speak to a GP or Healthcare Professional, you are advised a Patient Coordinator may ask you for a brief description of your issue so your call can be redirected appropriately.
If you stay on the line the automated menu can be accessed by pressing the relevant number on your keypad.
Once you have selected an option from the menu, you will be automatically put in a queue, you can then select the "call back" option. For example, on dialling the Practice if you select 3 (prescription enquiries), stay on the line and select 1 once prompted for a "call back".
Please note "call back" can be affected by the type of call screening you have in place. Call back will fail if you don't pick up the phone and don't have an answering system, so stay close to your phone if you have requested a call back. If the Practice telephone number is blocked in your phone the "call back" will also fail. How the call blocking service works depends on the phone service provider you use, but generally, if the Practice number (01235 639521) is listed in your contacts the "call back" should work.
Telephone Options Explained
Option 1: Urgent enquiries
This line is for healthcare professionals only.
Option 2: Patient Coordinators
To arrange an appointment, a call back, ask for results or general enquiries.
Option 3: Scripts
Any enquiries relating to medication and prescriptions.
Option 4: Secretaries
Any enquiries relating to NHS/Private referrals and letters.
Option 5: Admin Team
Any enquiries relating to registrations, completion of forms and medical records.
Help with health costs for people getting Universal Credit
If you receive Universal Credit, you may also qualify for help with health costs.
Eligibility Criteria
You qualify if, on the date you claim help with health costs:
you receive Universal Credit and either had no earnings or had net earnings of £435 or less in your last Universal Credit assessment period
or
you receive Universal Credit, which includes an element for a child, or you (or your partner) had limited capability for work (LCW) or limited capability for work and work-related activity (LCWRA), and you either had no earnings or net earnings of £935 or less in your last Universal Credit assessment period
Note: If you're part of a couple, the net earning threshold applies to your combined net earnings.
You should present a copy of your Universal Credit award notice to prove your entitlement. You'll need to have met the eligibility criteria in the last completed Universal Credit assessment period before your health costs arose. The NHS Business Services Authority provides an online eligibility checker..
Visit the GOV.UK website for more information about the Universal Credit assessment period.